Editorial Board profiles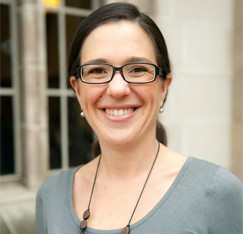 Rebecca Armstrong is the Executive Manager of Knowledge Translation & Impact at the Australian Institute for Family Studies, and has an appointment at the University of Melbourne where she is Director of Public Health Insight and the joint Co-ordinating Editor of Cochrane Public Health. Rebecca is a public health researcher with more than 10 years experience developing and evaluating knowledge translation projects. Rebecca holds a PhD from the University of Melbourne where she led the development of a cluster RCT in local government exploring the effectiveness of KT strategies. This work has informed a series of initiatives focused on facilitating evidence-informed public health practice for practitioners including the development of short courses and an evaluation of a large-scale KT platform for obesity prevention practitioners. Rebecca and her team have also developed a program of work to support researchers to develop KT plans. They have been working with research teams to develop KT plans and have developed a successful short course to build research capacity in this area.
Rebecca's current roles focus on supporting researchers to develop and evaluate their own KT efforts and the development of products, including systematic reviews, to facilitate evidence-informed public health. At AIFS Rebecca is overseeing the development and implementation of an agency-wide KT strategy to support policy and practice in the social services sector.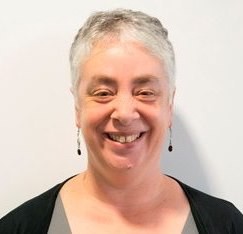 Anne Sales is a Professor in the University of Michigan Medical School, Department of Learning Health Sciences, and Research Scientist at the Center for Clinical Management Research at the VA Ann Arbor Healthcare System. Her training is in sociology, health economics, econometrics, and general health services research.
Her current work involves theory-based design of implementation interventions, including understanding how feedback reports affect provider behavior and through behavior change have an impact on patient outcomes, and the role of social networks in uptake of knowledge translation interventions.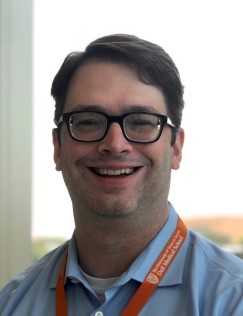 Justin Benzer is Associate Professor at the University of Texas at Austin Dell Medical School Psychiatry Department and the Implementation Science Core Chief at the VISN 17 Center of Excellence for Research on Returning War Veterans within the U.S. Department of Veterans Affairs. He is trained as an industrial/organizational psychologist and health services researcher. His research focuses on the intersection of organization science and implementation science. Justin is currently involved in several projects evaluating the implementation of integrated mental health and medical care, as well as several health services research projects testing how patient and provider factors affect integrated care.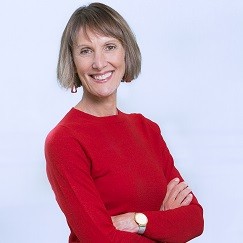 Bev Holmes is President & CEO of the Michael Smith Foundation for Health Research (MSFHR), where she is focused on the funding, production, and uptake of health research and health care-related evidence in British Columbia (BC), Canada. Since joining MSFHR in 2010, Bev has supported the Foundation through a period of organizational redesign, established MSFHR as a leader in knowledge translation, and supported the launch of a new suite of funding programs focused on developing, retaining, and recruiting BC health research talent.
An active and respected member of the health research community, Bev's research interests include knowledge translation, discourse analysis, health communication, risk communication, and public involvement in health research.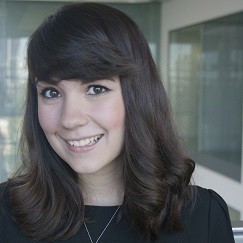 Fabiana Lorencatto is the Research Lead at the University College London Centre for Behaviour Change. Fabiana's training is in health psychology and behavioral science. Her research focuses on applying behavioral change theory and methods to explore factors influencing clinical practice behaviors, as a basis for designing interventions to improve the quality of healthcare.
Fabiana is currently involved in a number of multidisciplinary programs of research focusing on improving the implementation of evidence-based practice across a range of clinical areas, including: blood transfusion, antimicrobial stewardship and infection prevention control, maternal and neonatal health, smoking cessation, and diabetic retinopathy screening. Fabiana also has specific methodological interests in synthesising evidence on behavior change interventions and conducting process evaluations of complex interventions, particularly the assessment of intervention fidelity.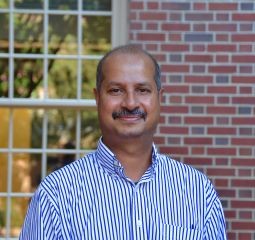 Rohit Ramaswamy, PhD, MPH, Grad Dipl. (Bios) is a Professor in the Public Health Leadership and Maternal and Child Health at the Gillings School of Global Public Health at the University of North Carolina at Chapel Hill. He is the faculty director of the Global Online MPH (GO MPH) degree that is focused on building the implementation and improvement science capability of working global public health professionals around the world. He is also the co-director of the UNC/RTI Consortium for Implementation Science.
Ramaswamy's area of expertise is Applied Implementation and Improvement Sciences, which is the development and evaluation of systematic methods and tools to sustainably implement and improve complex interventions. His work blends the tools of systems science, design thinking, implementation science and continuous quality improvement to build local capacity for implementation. His global projects include the improvement of clinical and operational processes in tertiary maternity hospitals in Ghana, developing the quality improvement capability of district level government staff in Kenya and integrating mental health service delivery into the district primary health care system in India. He has developed and taught at the M.Sc program in Implementation Science at the University of the Witswatersrand in Johannesburg, South Africa and at the University of Zambia.
Ramaswamy has a Bachelor of Technology degree in Mechanical Engineering from the Indian Institute of Technology, MS and PhD degrees in Civil Engineering from the Massachusetts Institute of Technology, a MPH degree from the University of North Carolina at Chapel Hill and a Graduate Diploma in Biostatistics from the University of Sydney. He is the author of two books on quality improvement methods.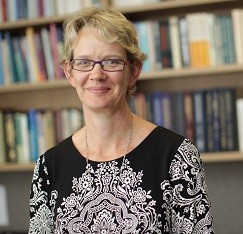 Nicole Rankin is a Senior Research Fellow in Implementation Science in the Faculty of Health Sciences, University of Sydney, Australia. She leads the implementation science program for Sydney Health Partners, an Advanced Health Research and Translation Centre funded by the National Health and Medical Research Council, Australia.
Nicole's background qualifications are in behavioral science in relation to medicine, psychology, and sociology. She has more than 20 years' experience working on cancer control programs across government agencies, charities, and in academia. Her research interests include how health interventions are implemented into policy and practice, particularly in lung cancer screening, early detection, and multidisciplinary care.
Nicole is a Fellow of the Mentored Training for Dissemination and Implementation Research in Cancer program (2016-2018), Washington University in St Louis.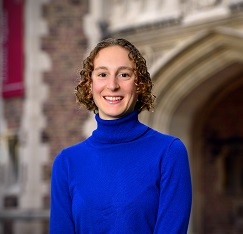 Rachel Tabak is a part of the Prevention Research Center and the Center for Diabetes Translation Research and works in obesity prevention and community-based physical activity and nutrition strategies. She is also interested in dissemination and implementation research.
With a strong background in nutrition, Rachel is involved in research studies examining interventions to promote healthy nutrition and activity behaviors in families, particularly in the home environment. She also evaluates the effect of worksite policies and environments on worker health behaviors. Rachel's work includes translation and evaluation of evidence-based obesity prevention interventions that allow for broad reach. She examines how key stakeholders, including researchers, advocates, and policymakers, affect how research evidence is transformed into programs and policies.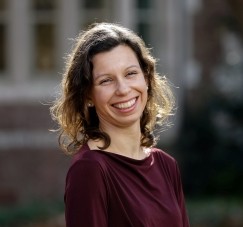 Ana Baumann's research agenda focuses on identifying strategies to facilitate the implementation and dissemination of evidence-based interventions in low-resource settings. Ana is the co-director of the Dissemination and Implementation Research Core (DIRC), a core from the Institute of Clinical and Translational Sciences (ICTS) at Washington University in St. Louis. The DIRC team provides methodological expertise to advance translational research to inform and move efficacious health practices from clinical knowledge to routine care. Through DIRC, she has supported several investigators as an implementation scientist in receiving federally funded funds to conduct studies aiming to accelerate the use of evidence-based interventions or guidelines in different settings of care. Ana is passionate about reducing disparities in healthcare delivery for vulnerable population in the U.S. and globally.
Ross Brownson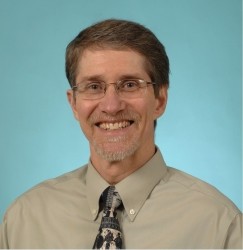 Ross Brownson is the Lipstein Distinguished Professor and Director of the Prevention Research Center at Washington University in St. Louis.
Ross studies the translation of evidence to public health practice and policy, with a content focus on environmental and policy determinants of cancer and other chronic diseases. He has extensive experience in public health practice, with decades of knowledge working with state and local health agencies in the United States and globally.
To build capacity in our field, Ross leads or co-leads a number of training programs in implementation science including the recently completed Mentored Training for Dissemination and Implementation Research in Cancer and the current program: Institute for Implementation Science Scholars.
Chris Carroll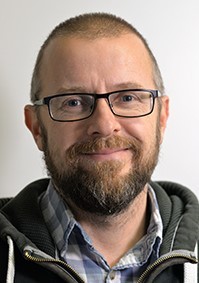 Chris Carroll is a Reader in the School of Health and Related Research (ScHARR) at the University of Sheffield, UK. Chris' research focuses on: the development and application of systematic review and evidence synthesis methods, especially framework synthesis approaches; the use of research in health policy; and the development and testing of frameworks for implementation fidelity.
Shellie Ellis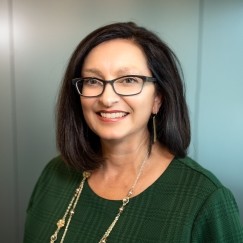 Shellie Ellis is an Assistant Professor in the Department of Population Health at the University of Kansas and an alumni of the Mentored Training in Dissemination and Implementation Research in Cancer (MT-DIRC) fellowship program.
Her training is in cultural anthropology and health services research. Her current work focuses on understanding and guiding the adoption of evidence-based cancer innovations among cancer specialty providers, particularly cancer care providers practicing in urologic, non-academic, and rural settings. She has designed implementation strategies for chronic disease interventions in both primary care and specialty care practices and conducted multiple studies to assess determinants of healthcare provider adoption and implementation of evidence-based practice.
Erin P. Finley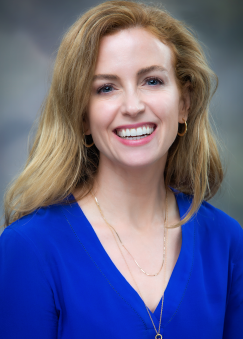 Dr. Erin P. Finley, PhD MPH is Associate Professor in the Departments of Medicine and Psychiatry & Behavioral Sciences at UT Health San Antonio. She directs the Outcomes and Implementation Core for the Elizabeth Dole Center of Excellence for Veteran and Caregiver Research at the South Texas Veterans Health Care System, and the Dissemination and Implementation Core for the Center for Research to Advance Community Health (ReACH). She is a medical anthropologist and health services researcher with expertise in mixed and qualitative methods and the implementation of evidence-based practices in inpatient and outpatient settings. Dr. Finley has served as faculty for the Implementation Research Institute (IRI) and Training in Implementation and Dissemination of Research in Health (TIDIRH) programs, as well as principal or co-investigator on studies funded by the Department of Veterans Affairs, Department of Defense, National Science Foundation, National Institutes of Health, and public-private partnerships.
Simon French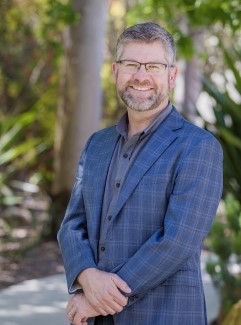 Simon French is a Professor of Musculoskeletal Disorders and Director of Research at the Department of Chiropractic, Macquarie University. Simon conducts implementation research in primary healthcare settings, with a focus on the management of low back pain and osteoarthritis. His research aims to improve the quality of healthcare by understanding, informing and improving health practices. He also undertakes randomised controlled trials and systematic reviews of interventions relevant to primary care settings.
Russell Glasgow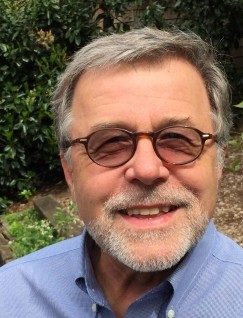 Russell E. Glasgow, PhD, is Research Professor in the Department of Family Medicine, School of Medicine at the University of Colorado and Director of the Dissemination and Implementation Program of the Adult and Child Consortium for Health Outcome Research and Delivery Science there. His research focuses on issues of designing for implementation and sustainability, understanding and assessing adaptations to programs, and development and evaluation of pragmatic models and measures. Russell is a behavioral scientist who specializes in the development and assessment of chronic illness prevention and self-management programs.
Russell has 15 years of experience in implementation science and over 25 years of experience in intervention and health outcomes research. He has over 450 peer reviewed publications, most of them related to applied research issues, evaluating and enhancing generalizability of research, pragmatic research methods and frameworks, and ways to enhance implementation and dissemination.
Anita Kothari
Anita Kothari is an Associate Professor in the School of Health Studies at the University of Western Ontario. Her research focuses on understanding how to best support the use of research and knowledge in healthcare decision-making; within this domain, she concentrates on integrated knowledge translation (i.e., research co-production) particularly in public health systems and services. Her academic background involved training in health research methodology, population health, and health policy and services. She is a member of the College of the Royal Society of Canada.
Nicole Nathan
Dr Nicole Nathan is a health promotion research practitioner with Hunter New England Population Health (HNEPH) and The University of Newcastle. Since 2006 she has led the implementation and evaluation of Australia's largest population-wide child obesity prevention service and research trials in community settings, in particular within schools (Good for Kids. Good for Life). Nicole has extensive experience in trialling interventions to improve uptake, implementation and scale-up of best practice healthy eating and physical activity guidelines. Her integrated research-practice role within Hunter New England Population Health has seen her lead policy relevant research facilitating the speed of adoption of research findings into practice both within the University and Local Health Service. Nicole is currently leading a number of large-scale school based physical activity implementation interventions with particular focus on the methodology of optimisation and sustainability.
Tahna Pettman
Tahna Pettman (@dr_tahna) is an academic, consultant and advocate who is passionate about Knowledge translation and exchange (KT), evidence-informed decision-making in public health, health promotion, primary prevention and equity. Tahna works in research consultancy, policy, and postgraduate teaching, and has experience in program evaluation and training.
Highlights of Tahna's career so far include co-developing and delivering training courses including KT for researchers and evidence-informed public health for practitioners and decision-makers; working with Local Governments as a Knowledge broker within a cluster RCT to evaluate KT strategies; evaluation of a large-scale KT platform for obesity prevention practitioners; postgraduate teaching and topic coordination in public health leadership; consultancy evaluation and evidence synthesis projects with state government departments and non-government organisations; and contributing to research impact assessment processes.
Tahna currently works in State Government, and collaborates in research, evaluation and training activities. As a volunteer Tahna provides input and leadership as Vice President and committee member of the Multiple Birth Association of South Australia (MBSA), which provides support and a network of connections for multiple birth families.
Gretchen Piatt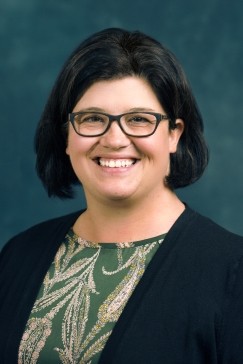 Gretchen Piatt is an Associate Professor in the Departments of Learning Health Sciences and Health Behavior and Health Education at the University of Michigan Schools of Medicine and Public Health. Gretchen completed her masters and doctoral training in chronic disease epidemiology with specific training and expertise in implementing, designing and evaluating community interventions aimed at improving health care delivery in ethnic minority and underserved populations with chronic illnesses. Additionally, she has extensive training and expertise in understanding the behavioral and psychosocial aspects of diabetes self-management and support and developing and implementing diabetes prevention and self-management interventions in the community and primary care settings. Gretchen contributes to and leads research teams that design and evaluate interventions in the primary and secondary prevention of diabetes and its complications, including implementation and evaluation of peer navigator self-management support interventions in underserved communities, federally qualified health centers, and primary care.
Heather Shepherd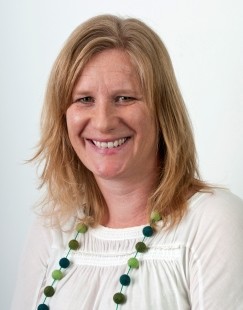 Heather Shepherd is an Academic Fellow in the Susan Wakil School of Nursing, Faculty of Medicine and Health, and Senior Research Fellow in the Psycho-oncology Cooperative Research Group, School of Psychology, both at the University of Sydney.. Heather's three areas of research expertise include: psycho-oncology, shared decision-making and health literacy, each with a strong theme of implementation science. These are founded on her early career as a registered nurse in the UK and In Australia and motivated her to pursue greater impact in improving healthcare outcomes and experiences for patients and families.
Heather has held previous roles in senior management as part of the Executive team at Family Planning NSW, Director Clinical Services and Deputy Executive Director of the Surgical Outcomes Research Centre, Royal Prince Alfred Hospital, Sydney Local Health District.
Heather contributes to research development and research integrity through local committee engagement in ethics and governance, governance, scholarship review and roles within the Sydney Catalyst Translational Cancer Research Centre, and internationally as part of EACH: International Association for Communication in Healthcare, he International Shared Decision Making (ISDM) Society and International Patient Decision Aid Standards (IPDAS) Collaboration. . Heather shares her expertise, through her lecturer role with Sydney Nursing School, and contribution to content within, public health, primary care and allied health curricula, and as a PhD supervisor in the fields of health literacy, shared decision making and implementation science.
Tim Stokes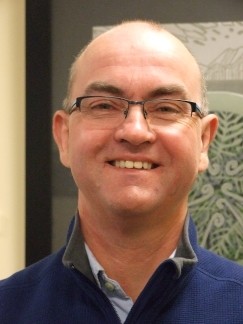 Tim Stokes is Elaine Gurr Professor of General Practice in the Department of General Practice and Rural Health, Otago Medical School, Dunedin Campus, Co-Director of the Centre for Health Systems and Technology, University of Otago and a General Practitioner/Family Physician in Dunedin, New Zealand. Tim conducts Health Care Delivery and Implementation Research—both primary research and evidence synthesis—using a range of quantitative and qualitative methodologies. He is interested in new ways of delivering health services for acute and chronic clinical conditions in primary care and across the primary/community—secondary care interface and the adoption of research evidence into routine practice (in clinical, organisational and policy contexts).

Tim's previous positions include Senior Clinical Lecturer in Primary Care, University of Birmingham 2013–2014; Consultant Clinical Adviser, National Institute for Health and Care Excellence (NICE), a Visiting Professor at the Universities of Leicester and Leeds 2006–2013, and Lecturer / Senior Lecturer in General Practice, University of Leicester, UK 1997-2006.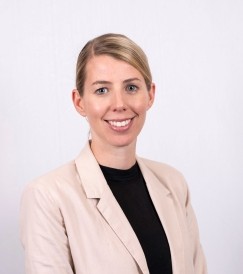 Emma Thomas is a Research Fellow within the Centre for Health Services Research at the University of Queensland in Brisbane, Australia. Her current research focuses on using telehealth within the care and management of people with cardiovascular disease and other chronic diseases to enhance self-management and reduce barriers to access.
Emma completed her PhD at the University of Melbourne in the School of Population and Global Health as an NHMRC Postgraduate Scholar. Her thesis aimed to understand how the evidence-practice gap in cardiac rehabilitation can be reduced in Australia through enhanced monitoring and evaluation. Underpinning her work more broadly is an interest in scaling-up effective interventions, monitoring the quality of their delivery and ensuring equitable provision of health services.
Emma has also worked across various other research groups including at the University of Oxford at a WHO Collaborating Centre focused on population approaches for non-communicable disease (NCD) prevention, the Non-Communicable Disease Unit at the University of Melbourne, and a Centre of Research Excellence in Aphasia Rehabilitation (University of Queensland).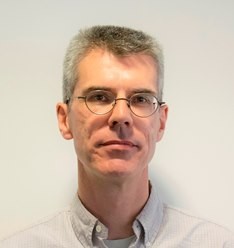 Michel Wensing is Full Professor at Heidelberg University in Germany for Health Services Research and Implementation Science in Healthcare. He is embedded in the Department of General Practice and Health Services Research at Heidelberg University Hospital. He is currently adjunct head of department and head of a MSc program at Heidelberg University. He holds degrees in sociology, medical sciences, and medical care research.
His research focuses on primary and ambulatory healthcare, and on implementation science concepts, such as tailored implementation, patient self-management, and provider networks.

Michel Wensing has been a member of the Implementation Science editorial team since the journal started in 2006, and has been co-Editor-in-Chief since 2012.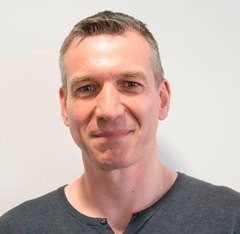 Paul Wilson is a Senior Lecturer at the Centre for Primary Care and Health Services Research, University of Manchester and Implementation Science research theme lead for the NIHR Applied Research Collaboration Greater Manchester.
Paul has a background in evidence synthesis with research interests that are focused around evidence informed decision making in health policy and practice. His interests include rapid review methodologies, the development and evaluation of methods to increase the uptake of research based knowledge to inform decisions relating to service delivery, redesign, disinvestment, and the evaluation of service innovation in health systems.