Editorial Board profiles
Please be advised this webpage is currently undergoing development.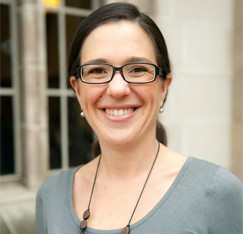 Rebecca Armstrong is the Executive Manager of Knowledge Translation & Impact at the Australian Institute for Family Studies, and has an appointment at the University of Melbourne where she is Director of Public Health Insight and the joint Co-ordinating Editor of Cochrane Public Health. Rebecca is a public health researcher with more than 10 years experience developing and evaluating knowledge translation projects. Rebecca holds a PhD from the University of Melbourne where she led the development of a cluster RCT in local government exploring the effectiveness of KT strategies. This work has informed a series of initiatives focused on facilitating evidence-informed public health practice for practitioners including the development of short courses and an evaluation of a large-scale KT platform for obesity prevention practitioners. Rebecca and her team have also developed a program of work to support researchers to develop KT plans. They have been working with research teams to develop KT plans and have developed a successful short course to build research capacity in this area.
Rebecca's current roles focus on supporting researchers to develop and evaluate their own KT efforts and the development of products, including systematic reviews, to facilitate evidence-informed public health. At AIFS Rebecca is overseeing the development and implementation of an agency-wide KT strategy to support policy and practice in the social services sector.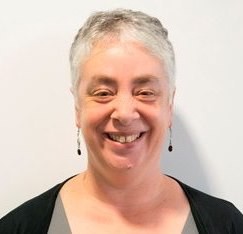 Anne Sales is a Professor in the University of Michigan Medical School, Department of Learning Health Sciences, and Research Scientist at the Center for Clinical Management Research at the VA Ann Arbor Healthcare System. Her training is in sociology, health economics, econometrics, and general health services research.
Her current work involves theory-based design of implementation interventions, including understanding how feedback reports affect provider behavior and through behavior change have an impact on patient outcomes, and the role of social networks in uptake of knowledge translation interventions.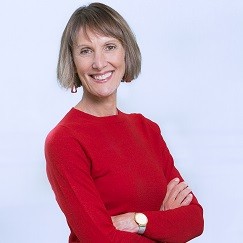 Bev Holmes is President & CEO of the Michael Smith Foundation for Health Research (MSFHR), where she is focused on the funding, production, and uptake of health research and health care-related evidence in British Columbia (BC), Canada. Since joining MSFHR in 2010, Bev has supported the Foundation through a period of organizational redesign, established MSFHR as a leader in knowledge translation, and supported the launch of a new suite of funding programs focused on developing, retaining, and recruiting BC health research talent.
An active and respected member of the health research community, Bev's research interests include knowledge translation, discourse analysis, health communication, risk communication, and public involvement in health research.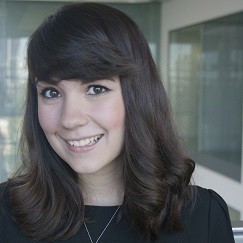 Fabiana Lorencatto is the Research Lead at the University College London Centre for Behaviour Change. Fabiana's training is in health psychology and behavioral science. Her research focuses on applying behavioral change theory and methods to explore factors influencing clinical practice behaviors, as a basis for designing interventions to improve the quality of healthcare.
Fabiana is currently involved in a number of multidisciplinary programs of research focusing on improving the implementation of evidence-based practice across a range of clinical areas, including: blood transfusion, antimicrobial stewardship and infection prevention control, maternal and neonatal health, smoking cessation, and diabetic retinopathy screening. Fabiana also has specific methodological interests in synthesising evidence on behavior change interventions and conducting process evaluations of complex interventions, particularly the assessment of intervention fidelity.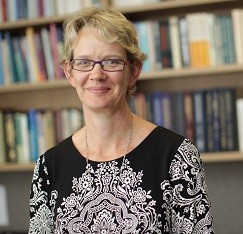 Nicole Rankin is a Senior Research Fellow in Implementation Science in the Faculty of Health Sciences, University of Sydney, Australia. She leads the implementation science program for Sydney Health Partners, an Advanced Health Research and Translation Centre funded by the National Health and Medical Research Council, Australia.
Nicole's background qualifications are in behavioral science in relation to medicine, psychology, and sociology. She has more than 20 years' experience working on cancer control programs across government agencies, charities, and in academia. Her research interests include how health interventions are implemented into policy and practice, particularly in lung cancer screening, early detection, and multidisciplinary care.
Nicole is a Fellow of the Mentored Training for Dissemination and Implementation Research in Cancer program (2016-2018), Washington University in St Louis.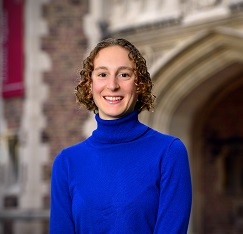 Rachel Tabak is a part of the Prevention Research Center and the Center for Diabetes Translation Research and works in obesity prevention and community-based physical activity and nutrition strategies. She is also interested in dissemination and implementation research.
With a strong background in nutrition, Rachel is involved in research studies examining interventions to promote healthy nutrition and activity behaviors in families, particularly in the home environment. She also evaluates the effect of worksite policies and environments on worker health behaviors. Rachel's work includes translation and evaluation of evidence-based obesity prevention interventions that allow for broad reach. She examines how key stakeholders, including researchers, advocates, and policymakers, affect how research evidence is transformed into programs and policies.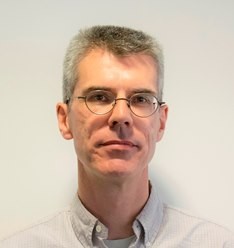 Michel Wensing is Full Professor at Heidelberg University in Germany for Health Services Research and Implementation Science in Healthcare. He is embedded in the Department of General Practice and Health Services Research at Heidelberg University Hospital. He is currently adjunct head of department and head of a MSc program at Heidelberg University. He holds degrees in sociology, medical sciences, and medical care research.
His research focuses on primary and ambulatory healthcare, and on implementation science concepts, such as tailored implementation, patient self-management, and provider networks.

Michel Wensing has been a member of the Implementation Science editorial team since the journal started in 2006, and has been co-Editor-in-Chief since 2012.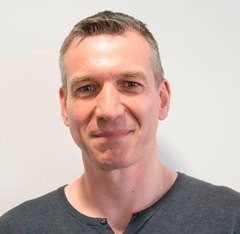 Paul Wilson is a Senior Lecturer at the Centre for Primary Care and Health Services Research, University of Manchester and Implementation Science research theme lead for the NIHR Applied Research Collaboration Greater Manchester.
Paul has a background in evidence synthesis with research interests that are focused around evidence informed decision making in health policy and practice. His interests include rapid review methodologies, the development and evaluation of methods to increase the uptake of research based knowledge to inform decisions relating to service delivery, redesign, disinvestment, and the evaluation of service innovation in health systems.